Creamy Carnaroli rice with Taleggio DOP raw milk cheese and julienned almonds
Creamy Carnaroli rice with Taleggio DOP raw milk cheese and julienned almonds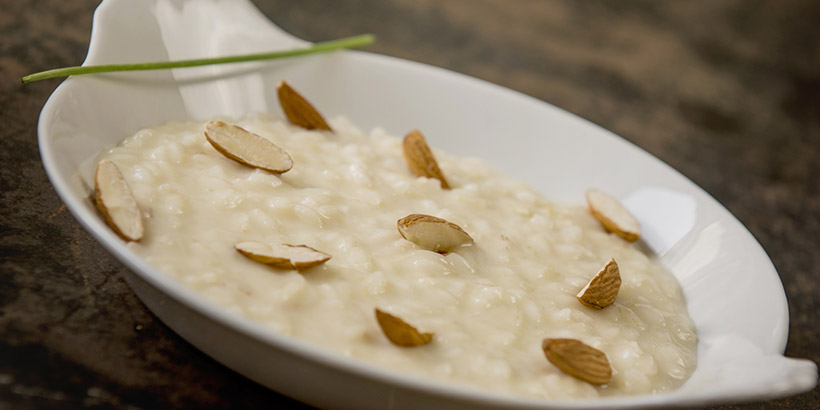 Ingredients for 4 servings:
320 g carnaroli rice
100 g Raw milk Taleggio Dop cheese
15 g white wine
20 g butter
30 g Parmigiano Reggiano Dop cheese, grated vegetable broth, as needed
20 g almonds
Cooking time for the rice:
15-17 minutes
Directions:
Heat a little olive oil in a pan, add the rice. Toast the rice with a pinch of salt. Add some white wine and cook until the wine evaporates. Continue cooking the rice, adding the broth little by little. Check the taste while cooking, add salt as necessary. When the rice has finished cooking, add the raw milk Taleggio Dop cheese and, when it has melted, add the cold butter and Parmigiano Reggiano Dop cheese and stir until creamy. Remove the pan from the heat and let the rice sit, covered, for 2 minutes. Plate the rice and sprinkle it with the chopped almonds.
Recipe by Beppe Beretta - Ristorante Cavril // with Raw milk Taleggio Dop cheese