Alben Valtaleggio cheese mini-quiches over Paruk (wild spinach) cream
Alben Valtaleggio cheese mini-quiches over Paruk (wild spinach) cream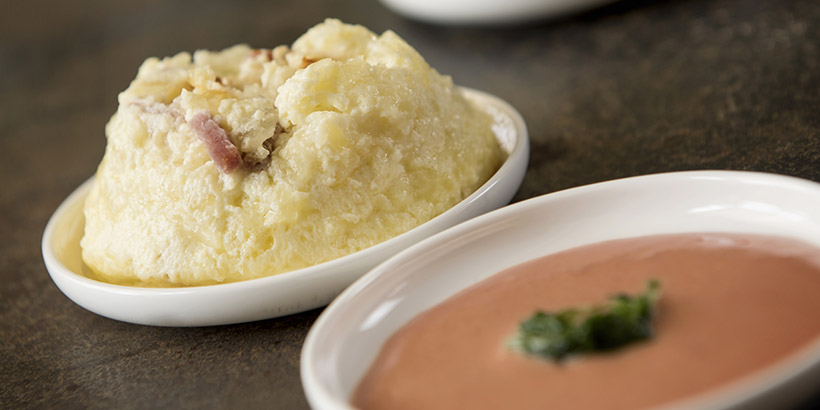 Ingredients for 8 servings:
250 g Alben Valtaleggio cheese
3 eggs
125 g milk
125 g cream
50 g smoked ham, cubed
For the cream:
200 g béchamel sauce
100 g paruk spinach, boiled
50 g tomato sauce
Directions:
Put the Alben Valtaleggio cheese in a mixing bowl with the eggs, milk, cream and smoked ham. Blend with a hand mixer. Pour the resulting mixture into buttered aluminum baking moulds and bake at 180 degree for 15 minutes. Heat the béchamel with the chopped paruk and tomato sauce. Serve the mini-quiches on a bed of spinach cream.
Recipe by Emanuela Rossi - Ristorante Hotel Corona // with Alben Valtaleggio cheese