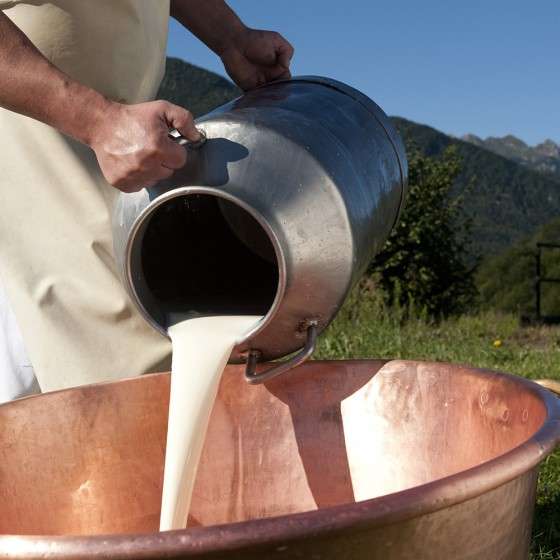 We believe the value of a company is also measured by its ability to network.
For this reason we sought and found a community of people and businesses who are able to provide a wide-reaching and solid structure for our production in order to ensure a safe and stable process. Within a radius of just 100 km we have discovered that the best dairy tradition in Lombardy is right here on our doorstep with people who are able to provide us with raw materials that meet the standards we require and which, with our skills and our underground maturing rooms, allow us to obtain great cheeses.
This is why we have built our business on solid partnerships.