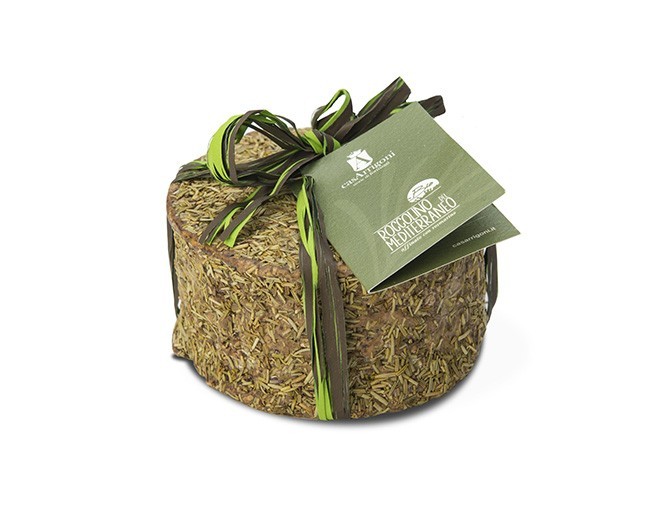 Roccolino del Mediterraneo Bio
Product features
A wander through the Lombardy pastures in the Paduan plains to the coasts of the Mediterranean. This is what happens when you taste this cheese. This white cheese with its dense and compact yet crumbly texture will plunge you into the piquant avours and wealth of aromas of the mediterranean coastline without overpowering the soft and delicate taste of the milk from our pastures. The meeting of these two worlds, brought together by the olive oil with which each little individual cheese is treated and the dried rosemary leaves into which it is dipped, is like a journey full of pleasant surprises.
To be enjoyed paired with aromatic, fruity and fresh white wines and cold dishes or salads accompanied by wholesome bread and plain breadsticks.

Cod. QS76035
Weight:
350 g ca.
Pieces in box:
4
Shelf life:
90 gg
Ingredients
MILK, Salt, Rennet. Re ne with Rosemary.
Average Nutritional Valued per 100 g
| | | |
| --- | --- | --- |
| Energy values | g | 1695 / 409 |
| Fat | g | 34 |
| of which saturates | g | 24 |
| Carbohydrates | g | 0,84 |
| of which sugars | g | 0,78 |
| Protein | g | 24,6 |
| Salt | g | 2,1 |
Portioning

Knives to be used

Pairings

Incrocio Manzoni - Riesling - Vermentino