Chestnut Gnocchi with apples and Strachitunt Dop
Chestnut Gnocchi with apples and Strachitunt Dop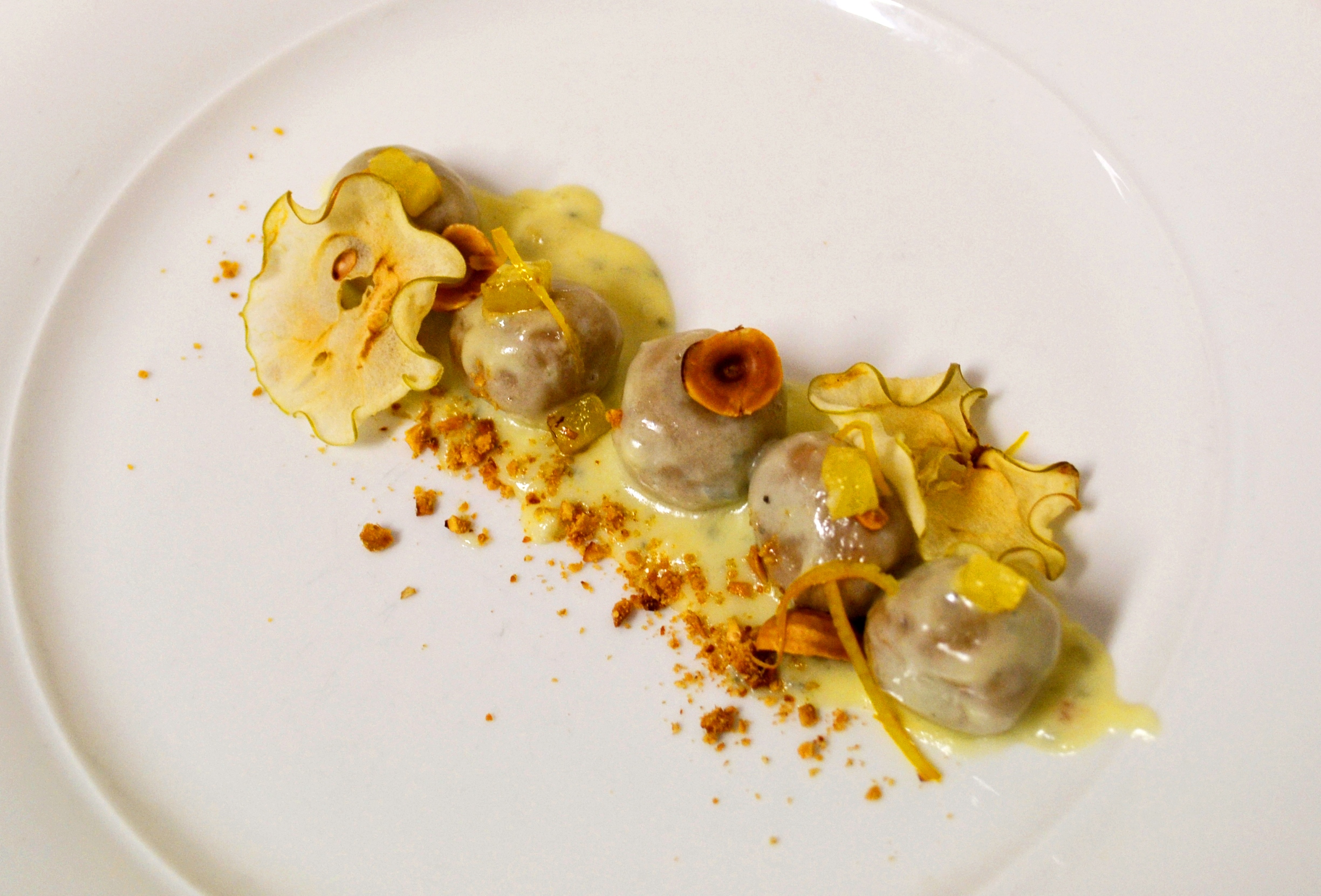 Ingredients for 5-6 portions:
500 g potatoes
75 g chestnut flour
25 g type 00 flour
1 egg
200 g Strachitunt Dop
2 Granny Smith apples
150 g single cream
50 g toasted hazelnuts
15 g scallion
1 orange
salt to taste
black and white pepper to taste
nutmeg to taste
Method:
Wash potatoes well, wrap them in tin foil with a drizzle of oil and a pinch of salt, place them onto a baking sheet and bake at 180° for around 45 minutes.
In the meantime, toast the hazelnuts for 4-5 minutes at 180°, sauté the diced apples together with the finely chopped scallion, the salt and the white pepper. Cut the orange peel into thin strips and candy it by submerging it at least 3 times into water and sugar.
Once the potatoes are cooked, peel them, mash them with a potato ricer, mix in the egg, blend the two flours together adding them to the mixture to make a dough.
When all the ingredients are well blended, add the salt, black pepper and nutmeg. Make into balls measuring 1 cm in diameter.
Boil a pan of water and add salt when it comes to the boil. Make the fondue by heating the cream and adding the Strachitunt. Cook the gnocchi for 3-4 minutes, stir into the pan with the fondue, serve garnished with the hazelnuts, sautéed apples, and candied orange peel.
Recipe by Mazzola Angelo and Cattaneo Mirko IPSSAR in San Pellegrino Terme